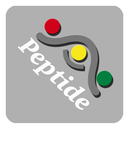 Catalog # TX5705
TRPM8 (Extracellular region) Peptide
Blocking Peptide
Application / Dilution
| | |
| --- | --- |
| Blocking | 1:1000 |
| ELISA | 50 ng/well |
The Transient Receptor Potential Melastatin (TRPM) subfamily of cation-permeable channels is ubiquitous in mammalian tissues. This family includes TRPM1-8. In addition to acting as a calcium-permeant channel, some TRPM family members, TRPM6 and TRPM7, possess serine/threonine kinase activity and autophosphorylation. TRPM8 is thermoactivated at mildly cold temperatures (>25oC), and can also be activated by compounds that cause a cooling sensation, such as menthol and icilin. TRPM8 is expressed in trigeminal and dorsal root ganglia neurons where it confers sensitivity to cold in the somatosensory system. In vascular smooth muscle, TRPM8 may alter blood flow by constricting or enlarging blood vessels. TRPM8 is also expressed in normal prostate epithelial cells, as well as overexpressed in several primary tumors including colon, lung, skin, breast, and prostate cancers.
References
Bibaux, G. et al. (2015) Proc Natl Acad Sci. 112(26):E3345
Shah, A.A. et al. (2015) Clin Exp Rheuma. 33(4S91):S123
Asuthkar, S. et al. (2014) J Biol Chem. 290(5):2659
Potapova, T.A. et al. (2014) Bull Exp Biol Med. 157(6):757
TRPM8 synthetic peptide corresponding to amino acids in the extracellular region of human TRPM8. This site is well conserved in rat and mouse TRPM8, but has low homology to other TRPM family members.


*For more information, see UniProt Accession Q7Z2W7
Blocking Peptide is supplied in 50µl phosphate-buffered saline and 0.05% sodium azide. Store at –20°C. Stable for 1 year.



The products are are safely shipped at ambient temperature for both domestic and international shipments. Each product is guaranteed to match the specifications as indicated on the corresponding technical data sheet. Please store at -20C upon arrival for long term storage.
The peptide is specifically recognized by TRPM8 (Extracellular region), antibody (TP5701) in ELISA, and has been shown to block the reactivity of TP5701 in Western blot. In addition, the peptide is recommended for use in blocking TP5701 reactivity in immunocytochemistry.
*All molecular weights (MW) are confirmed by comparison to Bio-Rad Rainbow Markers and to western blot mobilities of known proteins with similar MW.