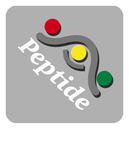 Catalog # RX3965
RCAN1/Dscr1 (a.a. 132-140) Peptide
Blocking Peptide
Application / Dilution
| | |
| --- | --- |
| Blocking | 1:1000 |
| ELISA | 50 ng/well |
An important element of calcium signaling pathways involves calmodulin activation of calcineurin (phosphatase PP2B), leading to dephosphorylation of transcription factors such as NFAT and MEF2. A wide variety of proteins other than calmodulin have also been implicated in regulating calcineurin activity. Regulators of Calcineurin (RCANs) include RCAN1, RCAN2, and RCAN3. RCAN1 has previously been referred to as Down's syndrome candidate region-1 (Dscr1), MCIP, calcipressin, and Adapt78. This RCAN is expressed as several different variants with RCAN1L (38 kDa) and RCAN1S (31 kDa) being most prevalent. RCAN1 is increased in Down's syndrome tissues and in a mouse model of Down's syndrome. Increased expression of RCAN1 leads to significant suppression of tumor growth in mice as result of deficits in calcineurin-induced tumor angiogenesis. RCAN1 can recruit TAB1, TAK1, and calcineurin into a macromolecular signaling complex, and TAK1 can phosphorylate Ser-94 and Ser-136 in RCAN1S. This phosphorylation converts RCAN1 from an inhibitor to a facilitator of calcineurin-NFAT signaling.
References
Genesca, L. et al. (2003) Biochem J. 374:567.
Baek, K.H. et al. (2009) Nature. 459(7250):1126.
Liu, Q. et al. (2009) Nat Cell Biol. 11:154.
RCAN1 synthetic peptide corresponding to amino acids 132 to 140 in human RCAN1S (isoform 2). This sequence is highly conserved in rat and mouse RCAN1, and this sequence is found in all four isoforms of RCAN1. In addition, this sequence has significant homology to RCAN2 and RCAN3.


*For more information, see UniProt Accession P53805
Blocking peptide is supplied in 50µl phosphate-buffered saline and 0.05% sodium azide. Store at –20°C. Stable for 1 year.



The products are are safely shipped at ambient temperature for both domestic and international shipments. Each product is guaranteed to match the specifications as indicated on the corresponding technical data sheet. Please store at -20C upon arrival for long term storage.
The peptide is specifically recognized by anti-RCAN1 (a.a. 132-140) antibody (RP3961) in ELISA, and has been shown to block the reactivity of RP3961 during Western blot. In addition, the peptide is recommended for use in blocking RP3961 reactivity in immunocytochemistry.
*All molecular weights (MW) are confirmed by comparison to Bio-Rad Rainbow Markers and to western blot mobilities of known proteins with similar MW.