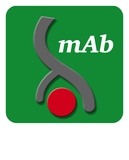 Catalog # CM4961
Connexin-43 (C-terminal region) Antibody
Mouse Monoclonal
Application / Dilution
| | |
| --- | --- |
| ELISA | 1:1000 |
| ICC | 1:100 |
| WB | 1:1000 |
Size 100 μl
Species Reactivity Hu, Rt, Ms, Ck
MW 43 kDa
Isotype IgG1
Connexin-43 (Cx43, CXA1, Gap Junction α1) is a member of the large family of gap junction proteins. Connexins assemble as a hexamer and are transported to the plasma membrane to create a hemichannel that can associate with hemichannels on nearby cells to create cell-to-cell channels that cluster together to form gap junctions. Gap junction communication is critical for cell to cell communication during development and regulation of cell growth. Phosphorylation of connexin-43 is important in regulating both the assembly and the function of gap junctions. PKC phosphorylates Ser-368 in connexin-43 after activation of cells with phorbol esters. This phosphorylation event decreases cell-to-cell communication. In addition, the tyrosine kinase, c-Src, can interact with and phosphorylate Tyr-265 in connexin-43 leading to inhibition of gap junction communication. Thus, connexin-43 phosphorylation may be an important mode for regulating gap junctional communication.
References
Giepmans, B. N. et al. (2001) J Biol Chem. 276:8544.
Lin, R. et al. (2001) J Cell Biol. 154:815.
Lampe, P. D. et al. (2000) J Cell Biol. 149:1503.
Musil, L. S. et al. (1990) J Cell Biol. 111:2077.
Clone M496 was generated from a peptide fragment in the C-terminal region of human connexin-43. This sequence is highly conserved in mouse and rat connexin-43.


*For more information, see UniProt Accession P17302
Mouse monoclonal antibody purified with protein A chromatography is supplied in 100µl phosphate-buffered saline, 50% glycerol, 1 mg/ml BSA, and 0.05% sodium azide. Store at –20°C. Stable for 1 year.



The products are are safely shipped at ambient temperature for both domestic and international shipments. Each product is guaranteed to match the specifications as indicated on the corresponding technical data sheet. Please store at -20C upon arrival for long term storage.
The antibody detects a 43 kDa* protein corresponding to the apparent molecular mass of connexin-43 on SDS-PAGE immunoblots of mouse brain. The antibody is also useful for immunofluorescent labeling of gap junctions in cells.
*All molecular weights (MW) are confirmed by comparison to Bio-Rad Rainbow Markers and to western blot mobilities of known proteins with similar MW.