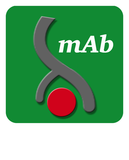 Catalog # AM2021
Actin (C-terminal region) Antibody
Mouse Monoclonal
Application / Dilution
| | |
| --- | --- |
| ELISA | 1:2000 |
| ICC | 1:50 |
| IHC | 1:50 |
| WB | 1:1000 |
Size 100 μl
Species Reactivity Hu, Rt, Ms, Ck
MW 42 kDa
Isotype IgG2a
Actin is a major cytoskeletal protein involved in diverse cellular functions including cell motility, adhesion, and morphology. Six different actin isoforms have been identified in vertebrates. There are four α isoforms: skeletal, cardiac, and two smooth muscle (enteric and aortic) actins, along with two cytoplasmic actins (β and γ). Actin exists in two principal forms, globular, monomeric (G) actin, and filamentous polymeric (F) actin. The assembly and disassembly of actin filaments, and also their organization into functional networks, is regulated by a variety of actin-binding proteins (ABPs). Phosphorylation may also be important for regulating actin assembly and interaction with ABPs. In Dictyostelium, phosphorylation of Tyr-53 occurs in response to cell stress and this phosphorylation may alter actin polymerization. In B cells, SHP-1 tyrosine dephosphorylation of actin leads to actin filament depolymerization following BCR stimulation.
References
Liu, X. et al. (2006) Proc Nat Acad Sci U S A. 103(37):13694.
Winder, S.J. et al. (2005) J. Cell Sci. 118:651.
Baba, T. et al. (2003) J. Immunol. 170: 3762.
Jungbluth, A. et al. (1995) FEBS Let. 375:87.
Clone (M202) was generated from a sequence corresponding to amino acids in the C-terminal region of human β-actin*. This human actin sequence is highly conserved in most eukaryotic actin isoforms.


*For more information, see UniProt Accession P60709
Mouse monoclonal, protein G purified antibody is supplied in 100µl phosphate-buffered saline, 50% glycerol, 1 mg/ml BSA, and 0.05% sodium azide. Store at -20°C. Stable for 1 year.



The products are are safely shipped at ambient temperature for both domestic and international shipments. Each product is guaranteed to match the specifications as indicated on the corresponding technical data sheet. Please store at -20C upon arrival for long term storage.
This antibody detects a 42 kDa* protein corresponding to the molecular mass of Actin on SDS-PAGE immunoblots of human A431, SYF, and HUVEC cells, as well as mouse C2C12 cells.
*All molecular weights (MW) are confirmed by comparison to Bio-Rad Rainbow Markers and to western blot mobilities of known proteins with similar MW.