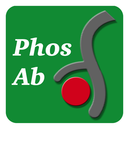 Catalog # AM3661
ATM (Ser-1981), phospho-specific Antibody
Mouse Monoclonal
Application / Dilution
| | |
| --- | --- |
| ELISA | 1:2000 |
| ICC | 1:200 |
| IP | 1:100 |
| WB | 1:1000 |
Size 100 μl
Species Reactivity Hu, Rt, Ms
MW 370 kDa
Isotype IgG1
Ataxia telangiectasia mutated kinase (ATM) is a serine/threonine kinase that regulates cell cycle checkpoints and DNA repair. Mutations of ATM cause a spectrum of defects ranging from neurodegeneration to cancer predisposition. Activation of ATM after DNA damage involves Cdk5 mediated phosphorylation of Ser-794 followed by autophosphorylation at Ser-1891. Active ATM kinase regulates a number of proteins involved in cell cycle checkpoint control, apoptosis and DNA repair. The Cdk5–ATM pathway regulates phosphorylation and function of the ATM targets p53 and H2AX in postmitotic neurons. Other known substrates of ATM include Chk2, Chk1, CtIP, 4E-BP1, BRCA1, RPA3, SMC1, FANCD2, Rad17, Artemis, Nbs1, and the I-2 regulatory subunit of PP1. Thus, activation of Cdk5 by DNA damage may be an important initiator of ATM-dependent regulation of cell cycle checkpoints.
References
Tian, B. et al. (2009) Nat Cell Biol. 11:211.
Lee, J.H. & Paull, T.T. (2007) Oncogene 26:7741.
Shiloh, Y. (1997) Annu Rev Genet. 31:635.
Clone M366 was generated from a phospho-peptide that included amino acids surrounding Serine 1981 in human ATM. This sequence has high homology to the conserved site in rat and mouse ATM.


*For more information, see UniProt Accession Q13315
Mouse monoclonal, protein A purified antibody is supplied in 100µl phosphate-buffered saline, 50% glycerol, 1 mg/ml BSA, and 0.05% sodium azide. Store at -20°C. Stable for 1 year.



The products are are safely shipped at ambient temperature for both domestic and international shipments. Each product is guaranteed to match the specifications as indicated on the corresponding technical data sheet. Please store at -20C upon arrival for long term storage.
This antibody detects a 370 kDa* protein corresponding to the molecular mass of ATM on SDS-PAGE immunoblots of calyculin A treated human A431 and Jurkat Cells, but is not observed in control cells.
*All molecular weights (MW) are confirmed by comparison to Bio-Rad Rainbow Markers and to western blot mobilities of known proteins with similar MW.